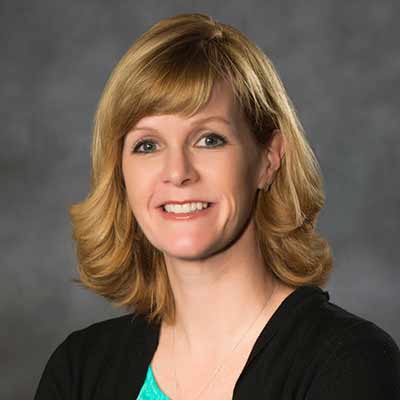 Amanda J.G. Dickinson, Ph.D.
Associate Professor
Trani Life Sciences Building, 1000 W. Cary St., room 337
Education
Ph.D. in Neuroscience, Dalhousie University, Canada
Research Interests
Amanda Dickinson is a developmental biologist with broad interests that range from the basic mechanisms that regulate morphogenesis to the genetic and environmental causes of human birth defects.
Select Publications
Brent H. Wyatt, Thomas O. Raymond, Lisa A. Lansdon, Benjamin W. Darbro, Jeffrey C. Murray, J. Robert Manak, A.J.G. Dickinson. Using an aquatic model, Xenopus laevis, to uncover the role of Chromodomain 1 (CHD1) in craniofacial disorders. Genesis 2020 Sep 11;e23394. doi: 10.1002/dvg.23394.
Amanda J. G. Dickinson*, Stephen D Turner, Stacey Wahl, Allyson E Kennedy, Brent H Wyatt, Deborah A Pridgen. E-liquids and vanillin flavoring disrupts retinoic acid signaling and causes craniofacial defects in Xenopus embryos. Dev Biol. 2021 Sep 17;481:14-29. doi: 10.1016/j.ydbio.2021.09.004. PMID: 34543654
Affiliations
Department of Human and Molecular Genetics
Courses
BIOL 340: Development and Stem Cells
BIO 660: Advanced Topics in Cell and Developmental Biology
Awards
CHS Eminent Scholar
NSF CAREER award
Links