Why Study Biology?
Biologists are solving some of the biggest challenges facing humanity, such as improving human health and conserving the environment.
What's different about VCU's approach to biology?
VCU's Department of Biology is unlike any other. We teach a broad range of topics spanning from viruses, cancer and stem cells to plants and the environment. As a student, you can integrate these diverse topics to create your own specialized biology degree while also enriching and enhancing your experiences.
Learn from Expert Faculty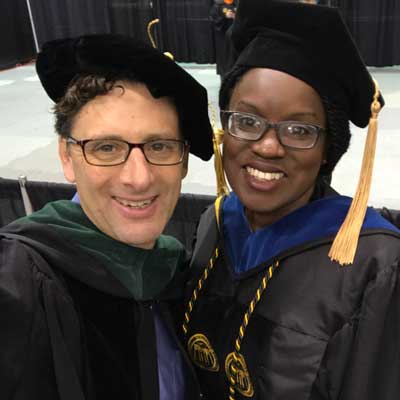 Our faculty are experts in the topics they teach and most have a Ph.D. or an equivalent amount of experience in their specialty. VCU biology professors use state-of-the-art technology and teaching practices. Several even have developed and published new, effective teaching methods for a diverse student body.
Our department is made up of a multitude of faculty that run laboratories performing scientific research. Their labs are funded by federal grants from the National Science Foundation, National Institutes of Health and other prestigious foundations. That means you will learn from experts who help shape our scientific knowledge.
Go Beyond Textbooks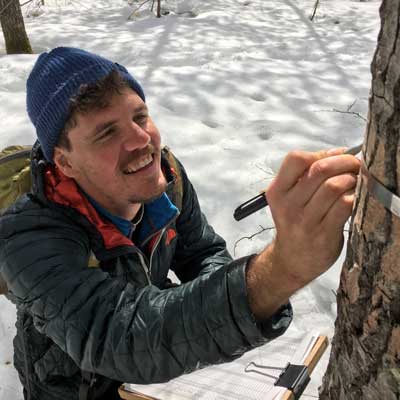 Students aren't just learning from textbooks in our department. Every course is unique and customized by the professor who teaches it. We are always adapting by keeping information relevant, up-to-date and reducing our reliance on expensive, outdated textbooks.
In addition, biology majors don't strictly learn by lecture. We have many opportunities for real-world, hands-on learning. There are opportunities to:
Help scientists make discoveries in a lab
Take courses where you venture outside or isolate DNA in a lab
Study internationally in places like Australia or Greece
Enroll in internships at government environmental agencies
Advance Your Studies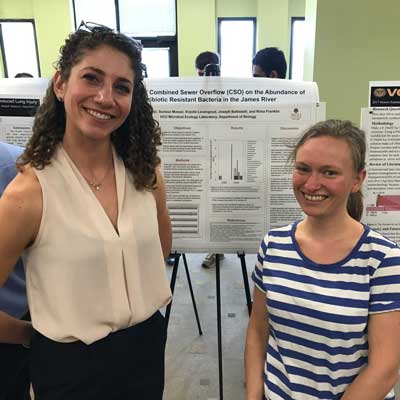 We offer a wide selection of advanced courses that prepare undergraduate students for graduate education and professional schools. If you're ready for a real challenge, we also offer an accelerated bachelor-to-master's program and a thesis-based, research-focused master's program.
Students can pursue a Ph.D. with a biology faculty member through various programs such as the integrative life sciences and biomedical sciences doctoral programs. Since our department is within an amazing and diverse university, you can integrate your experiences with other schools, such as arts, engineering, business and medicine.
With a degree in biology from VCU, you'll find competitive job opportunities through local and regional employers who recognize VCU as a leader in STEM graduates. Plus, there are plenty of opportunities for you to make a local impact in environmental, health and social movements.
What can I do with a degree in biology?
With a biology degree from our department, you will graduate with a vast knowledge base in biology and other related sciences. During your experience at VCU, you'll gain meaningful skills in communication and critical thinking, too.
You'll be prepared to land a job that will make a difference in the health of our people and our planet. A biology degree will equip you with skills for an assortment of far-ranging careers, including those with influential environmental agencies or companies that create medicines. A biology degree also can provide the foundation you need to get into professional schools to pursue medicine, dentistry or veterinary medicine, as well as other graduate school programs.
Explore career paths for biology majors.